No matter the industry, it is critical that sites operate safely, effectively and economically. To ensure this level of operation, processing facilities must know what is happening with machines and processes down to the device level. Plants can achieve this deep awareness by investing in technologies that provide the control and real-time diagnostic data needed to make educated and timely decisions. Smart valves and related pneumatic solutions are a few of these vital assets that monitor, measure and deliver data that can detect issues, save energy and help protect plants.
Once this valuable data is collected, connectivity guarantees that it is seamlessly linked to operational applications or appropriate experts. New designs and architectural approaches make it possible to securely export data to anyone, anywhere, with requisite permissions. Once intended users receive it, they can use a broad portfolio of scalable analytics, both on-premises and cloud-based, to leverage embedded expertise and human-centered dashboards. These tools generate new insights that can be delivered to the right person at the right time, wherever they are, to enable smart, fast and actionable decision-making.
Wireless networks make integration easy
Most end users include some wireless instrumentation in plant procedures, but they could quickly add more to improve operations, cut energy use and enhance safety. Industrial wireless networks and sensors can be used in a wide range of process measurements, usually offering dramatically lower costs compared to wired alternatives, with faster installation times and minimal disruption.
Using wireless technology on an electric actuator provides a simple method for harnessing diagnostic data stranded in these hard-to-reach valves, giving end users an effective means of delivering control commands, which are typically conveyed through wiring.
Wireless solutions connect valve actuators that are outside the end user's main plant control infrastructure. The end user, applying wireless technology to gather data on hidden valves in their plant system, sends input control commands to valves, which are typically operated manually.
Also, utilizing wireless communication for control does not interfere with existing plant-wide systems. By using existing diagnostics available within the current plant control system, captured data from these stranded valves provide operators with information that can be used to prevent unplanned shutdowns.
Smarter pneumatics empower smarter decision-making
The standards and infrastructure for the industrial internet of things (IIoT) are continually evolving, driven by programmable logic controller (PLC) manufacturers. A future-proof platform starts with embedded intelligence at the device level.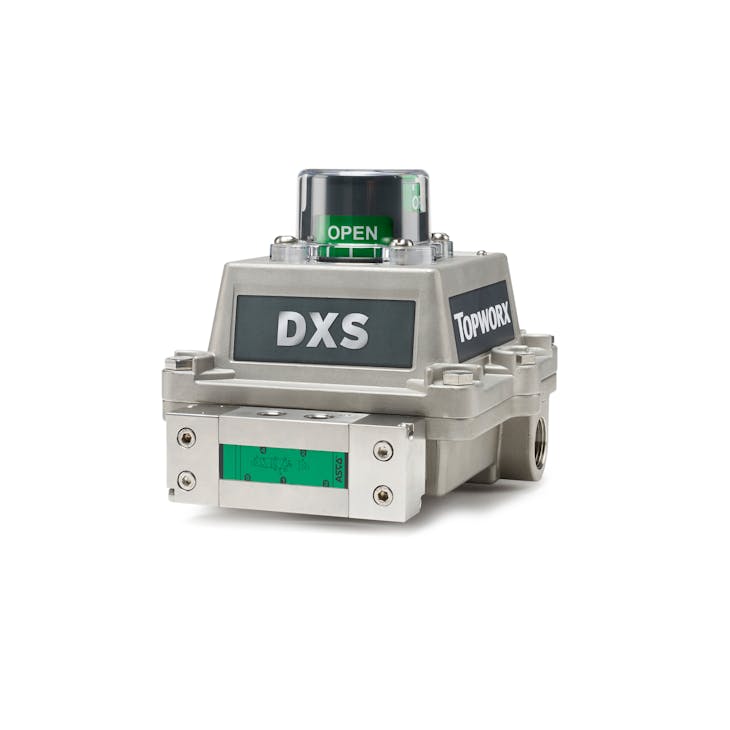 Local analytics at the device level make it possible to collect relevant and useful information about smart pneumatic devices regardless of plant infrastructure, but it is necessary for other reasons, too. Since all diagnostic and prognostic information takes place at this level, local analytics ensure there is no change to the PLC program. Analyzing all sensor-level data in real time with additional computing power achieves technical superiority.
It is also evergreen since device information continues to remain relevant as the infrastructure matures. And because device prognostic data is readily available, predictive maintenance is instantly available, as well.
Technology like Emerson's Aventics Series AES fieldbus connection can be integrated into fieldbus-compatible valve systems and can also be configured as a standalone solution. In addition, technology like Emerson's Aventics G3 platform expands the intelligence of pneumatic fieldbus manifolds to locally execute IIoT data analytics — at the level of the device. To achieve smarter pneumatics, it is essential that modular, scalable distributed input/output systems are integrated into pneumatic valve manifolds. For more flexibility and simplicity, centralized and distributed applications can use the same modules.
Smarter pneumatics enable the basic accumulation and analytics of fundamental data, like the monitoring of valve-cylinder performance, FRL filter, leakage and mission time. IIoT data paired with appropriate analysis empowers users to make accurate predictions that can stop component and system failure before they happen. By avoiding failures, plants reduce downtime, maintenance and inventory costs, as well as improve machine health and overall equipment effectiveness. This, in turn, achieves increased production and higher quality.
Real-time diagnostics enhance safety
A Safety Instrumented System (SIS) is legally required on any equipment that processes hazardous chemicals. While the process alarms and operator intervention activated by the primary process control system are the first line of defense against potentially dangerous incidents, the SIS provides a valuable layer of added protection. A critical part of the final element in an SIS is the emergency shutdown (ESD) block valve.
The ESD block valve uses a two-solenoid safety methodology that provides greater protection, increases uptime and allows plants to more closely comply with functional safety requirements. During normal operation in many SIS applications, the solenoid valve remains energized in the open position. If the system detects a dangerous condition like overpressure, however, the valve moves to the closed position. By moving to the closed position, the solenoid valve activates the ESD valve to stop process flow.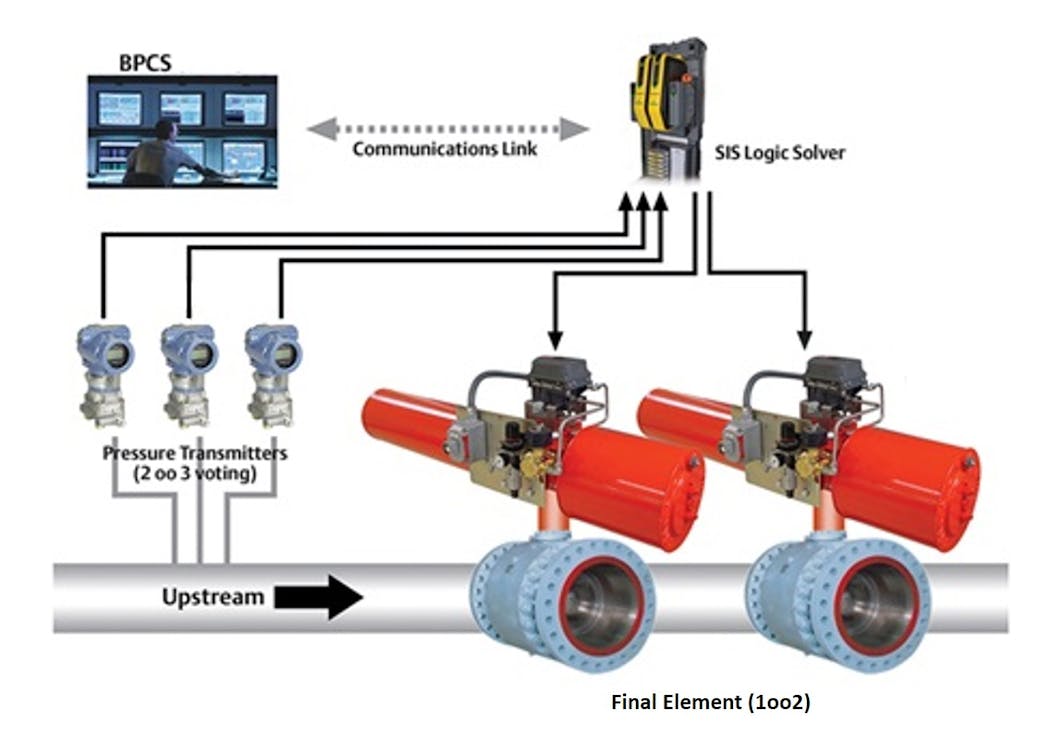 The ASCORedundant Control System (RCS) pilot valve system from Emerson uses this redundant solenoid safety methodology. With either a 2oo2D or 2oo3D redundant architecture, the RCS provides exceptionally reliable diagnostic coverage, greater process safety and online preventative maintenance. Because it has no single point of failure that could accidentally activate process valve closure, it drastically lowers spurious trip rates. Its completely automated online testing features continuous monitoring and diagnostic feedback from pressure switches or TopWorx GO Switches, maintaining safety availability, and can be scheduled to run daily, weekly or monthly. The extremely high availability of the RCS also lowers the Probability of Failure on Demand (PFD) average and makes the system SIL3 capable.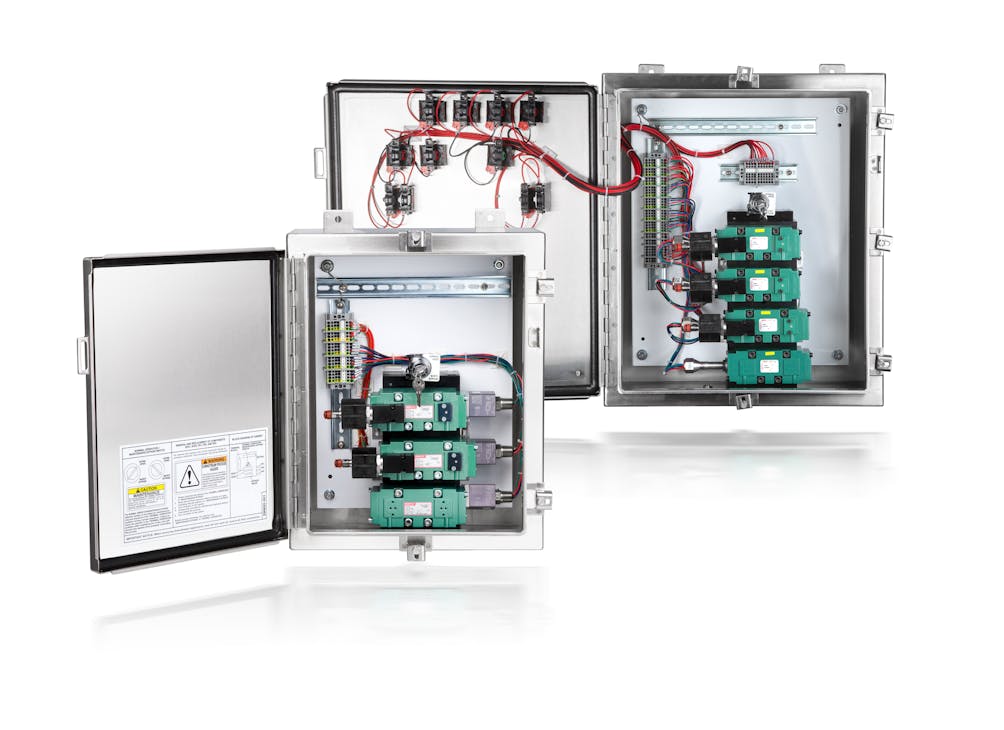 One critical ESD valve application is the inlet ESD valves found on tank farms. Recent trends in operations and the increased demand to move products more quickly and safely make advanced actuation and ESD diagnostic systems necessary. With sophisticated actuation and reliable diagnostics, tank farm operators can be confident that ESD valves are properly operating and will provide fail-safe operation when an emergency happens. An example of this kind of sophisticated actuation and ESD diagnostic system is a smart Electro-Hydraulic Operator (EHO).
An EHO is a self-contained, packaged electro-hydraulic solution designed to manage and monitor inlet ESD valve operation on a tank farm. EHOs have a dependable mechanical spring for the fail-safe operation, as well as integrated, diagnostic technology that delivers critical ESD valve operation information to operators. With more than 15 distinct alerts and alarms, the actuator can enable hydraulic pressure versus position profiling and perform both partial and full stroke testing. Users can configure relays for discrete and alarm indication and can easily integrate EHOs, either wired or wireless, with existing communication systems.
Smart controllers protect extreme environments
Even under the most demanding conditions, smart solutions enable intelligent management and control of plants, platforms and pipelines. Controllers, switches and sensor technology, such as Emerson's TopWorxtechnologies, provide position monitoring and control for automated on-off valves.
Depending on the manufacturer, there are solutions available to meet every application. TopWorx DX-Series technologies, for example, are designed to attach to all rotary and linear valves and actuators and built to operate in demanding environmental conditions, including hazardous areas. These can be used in applications including SIL3 Emergency Shutdown Devices, global containment and explosive or corrosive environments.
Using these wireless technologies and fieldbus protocols like HART, Foundation Fieldbus and DeviceNet can lower the cost of ownership and makes predictive maintenance possible. For instance, TopWorx DX-Series discrete valve controllers allow automated on-off valves to communicate via a broad range of digital protocols, which provides sophisticated diagnostic and monitoring capabilities that improve operational efficiency and maintenance scheduling.
Another DX-Series technology, limit switch position monitoring verifies data received from an appropriately functioning monitor and guarantees that the critical on-off valve is in the correct position. In tandem with a HART 7 position transmitter option, DX-Series devices deliver the sophisticated diagnostic and monitoring capabilities necessary for improved operational efficiency and maintenance planning.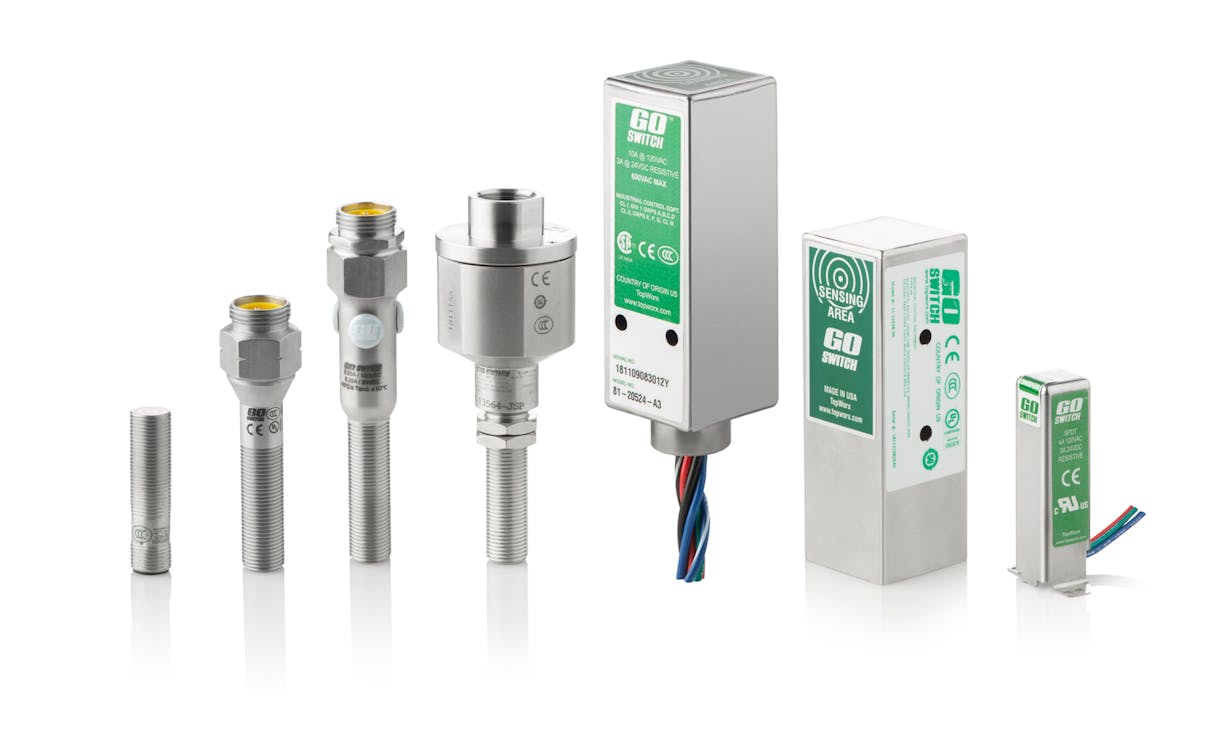 Life cycle services add additional value
For comprehensive, high-level supervision of continuous plant performance, some manufacturers offer life cycle services. These services have a range of benefits and provide expertise, technology and processes that empower plants to operate safely, improve asset reliability and optimize process capabilities. This level of support can help plants further optimize performance and achieve their goals.
The services are often delivered through a digitally enabled process facilitated by intelligent tools within the plant. Some even offer apps that can allow for visual health inspections during a plant walk down. Apps like these can capture all pertinent asset data so that decisions for further action can be made. Using tools like these makes work scoping for a scheduled shutdown, turnaround and outage (STO) easier.
By leveraging a range of smart pneumatic solutions and services, facilities can access the data they need to make the decisions that optimize processes. Together, these solutions can help ensure the continued reliability and safety of overall plant operation.
Gabe Boltniew is a product marketing manager at Emerson focused on the hydrocarbon industry. He has a degree in business administration from William Jewell College and an MBA in marketing and international business from Seton Hall University.
Jason Maderic serves as director of global marketing at TopWorx for Emerson. In his role, Maderic specializes in discrete valve controllers. He has been with Emerson for three years. He received his MBA from the University of Louisville.
Emerson
www.emerson.com