THE AD63 UNDERGROUND TRUCK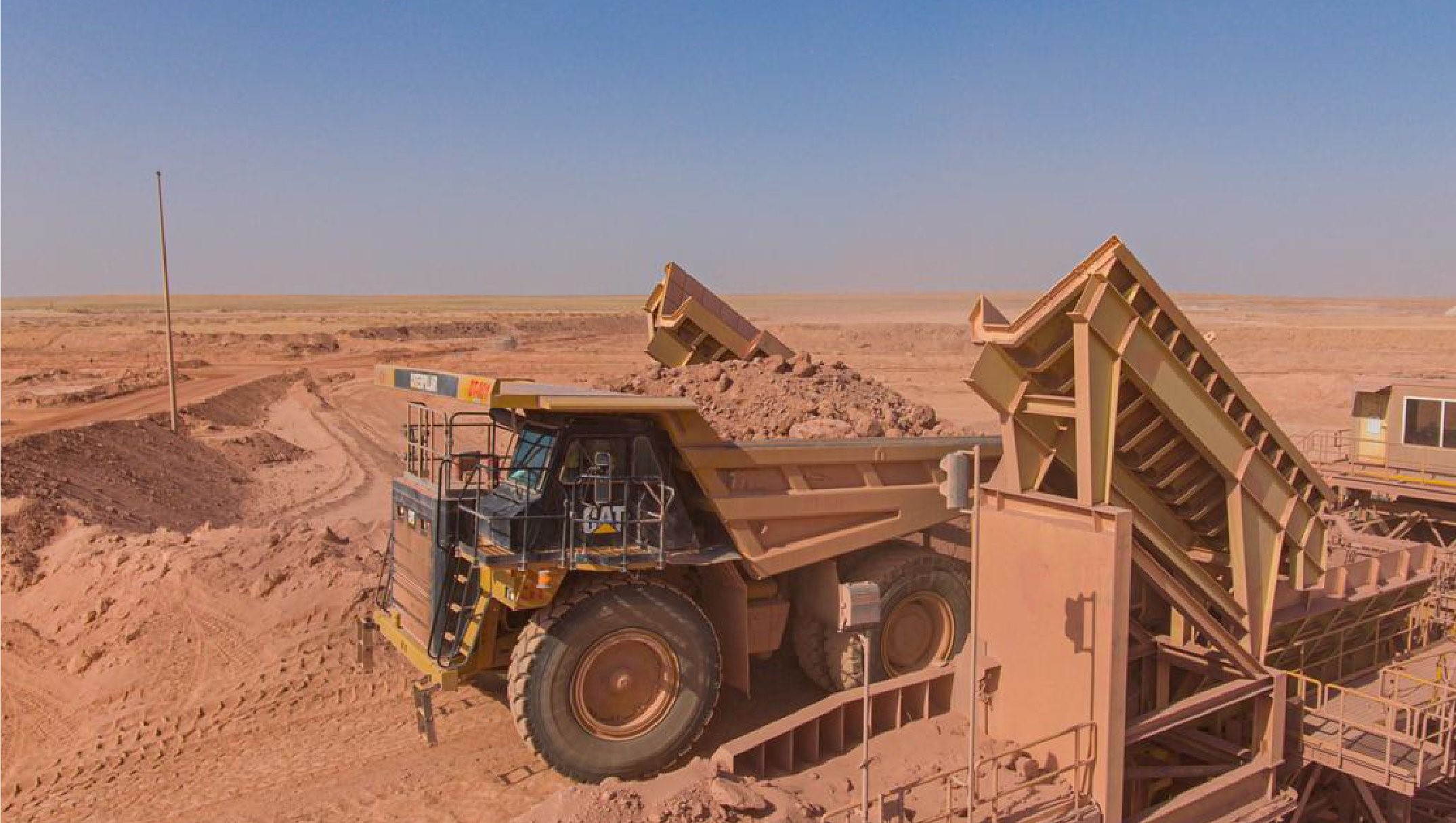 RIYADH: As the world faces a shortage of critical mining supply, Saudi Arabia has a major role to play as its mining sector is integrated with industry, logistics and various other sectors, including energy transition, according to a top Saudi minister.
While speaking at the Future Minerals Forum in Riyadh on Jan.11, the Kingdom's Minister of Investment Khalid Al-Falih noted that a shortage of supply is one of the key challenges faced in the mining sector.
"We are living in a world where there is an expected rise in demand for critical metals that will be key to the electrification of the global economy, and there is also a critical shortage of supply," he said.
Al-Falih added that Saudi Arabia could help find a solution persisting in the energy sector, as the Kingdom has all the necessary enablers, which includes the most progressive laws to elevate the operations in the mining industry.
He said Saudi Arabia is the "world's safety valve" for energy, whether it is conventional, unconventional, or renewable energies, wind, solar, hydrogen or ammonia, or any other emerging technologies applied in the mining industry.
The minister noted that the Kingdom has brought together all of the necessary enablers in the mining sector. "We have the energy solution, we have the location, we gave the financing, and we have the best-in-class regulations across the world," said Al-Falih.
The minister revealed that Saudi Arabia's mining sector is placing a strong emphasis on environmental, social, and corporate governance principles, as the Kingdom has the highest ESG scores, with low carbon intensity in fossil fuels and the rising usage of renewables including hydrogen to reduce emissions while processing metals.
He further pointed out that Saudi Arabia is facilitating all necessary business environments for private sector firms to come and invest in the Kingdom.
"Saudi Arabia is providing the ecosystem and regulatory enablers, along with some financing through the development fund for private sectors. We really are unleashing the power of the private sector," said Al-Falih.
Pointing out that Saudi Arabia today is ranked number one in terms of the global road connectivity index, he said the Kingdom's strong transport connectivity will help it emerge as a mining hub. "We have 5,500 kilometers of rail, and we have 8,000 kilometers that are being tendered out today," the minister said.
For his part, Jeremy Weir, executive chairman and CEO of Transfigure Group, said that the ongoing conflict in Ukraine has exposed the vulnerabilities countries are facing in the supply chain of the mining sector. 
"War in Ukraine made countries realize that they should not rely on one supplier, but should rely on multiple suppliers from multiple regions," said Weir.